2023 World Cup Round 1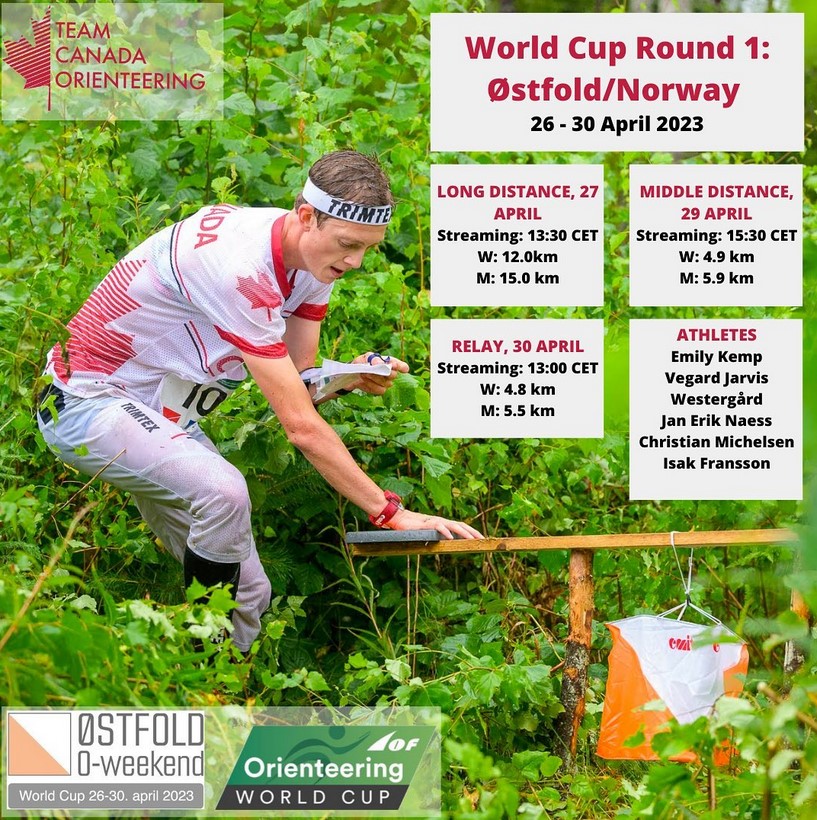 World Cup Round April 27-30
Our first major international competition this year and we're ready to go!
Over the course of four days, 262 athletes from 31 countries will race a Long distance, a Middle distance and a Relay in the fight for World Cup points and glory.
On Thursday, Emily, Vegard and Christian will tackle the 12 and 15km long distance races. On Saturday, all our athletes will race the middle distance, and on Sunday, Jan Erik, Christian and Vegard hope to bring a strong relay performance!
Go to IOF LIVE for start times, live results and tracking
Go to IOF TV to get your ticket for the broadcast and watch the races
Program: All times CEST (UTC+2)
Thursday, 27 April - Long distance
9:45 First start women
10:10 First start men
13:30 – 17:30 Web-TV on IOF TV
Saturday, 29 April - Middle distance
12:15 First start men
14:30 First start women
15:30 – 19:00 Web-TV on IOF TV
Sunday, 30 April - Relay
13:00 – 17:00 Web-TV on IOF TV
13:05 Start Men
15:00 Start Women
The athletes representing Canada at this World Cup are: