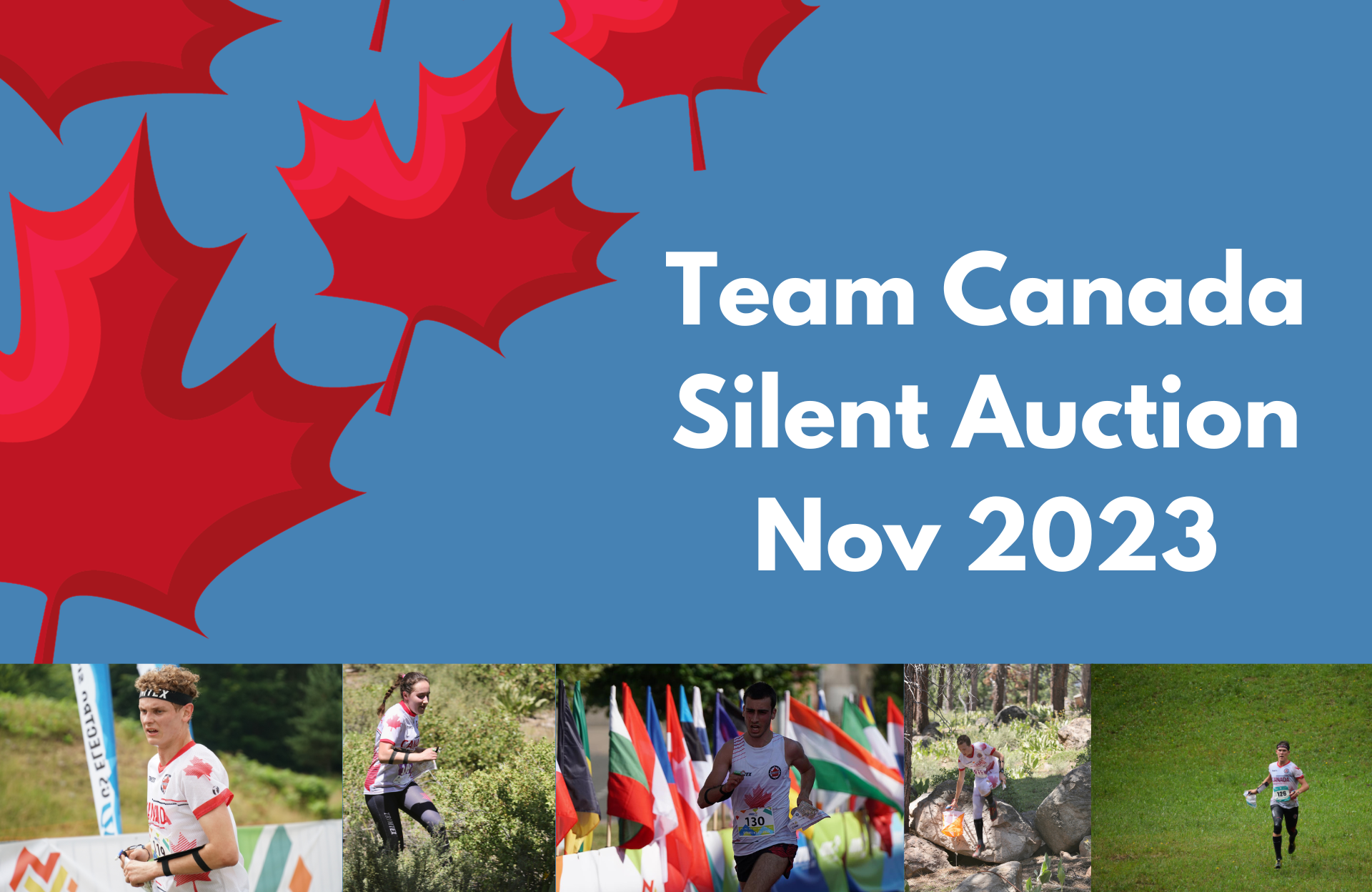 Upcoming Silent Auction!

Welcome to our 2023 virtual silent auction - a good chance to get some Christmas shopping done!
The money raised during this auction helps support the development of Team Canada's athletes. Your money helps us to provide more coaching and support to athletes year-round (through year-round coaching and training camp experiences) in Canada and while at international events: World Orienteering Championships, Junior World Orienteering Championships, World Cups and World University Orienteering Championships.
Here are some ideas of possible donations:
Orienteering clubs: can you donate a season's pass, a program registration fee, or an event registration fee...?
Experienced orienteers: can you donate a virtual coaching session, a virtual post-race analysis session, course planning from afar...?
Creative orienteers: can you donate a piece of art or a hand made item...? (*see note re shipping)
Use your imagination!
*Physical items are very welcome - just keep in mind that the winning bidder will be responsible for shipping costs, and the donor will need to ship the item. Because this is an on-line auction, it's very well suited to items (gift certificates, etc) that can be emailed or mailed inexpensively.
If you would like to donate an item, please fill out this form which asks for info about the items and photos if applicable, etc. We'll happily take donations anytime before the end of the auction.
The auction will start on November 17th. The auction website is here.