2023 Control Bounty Fundraiser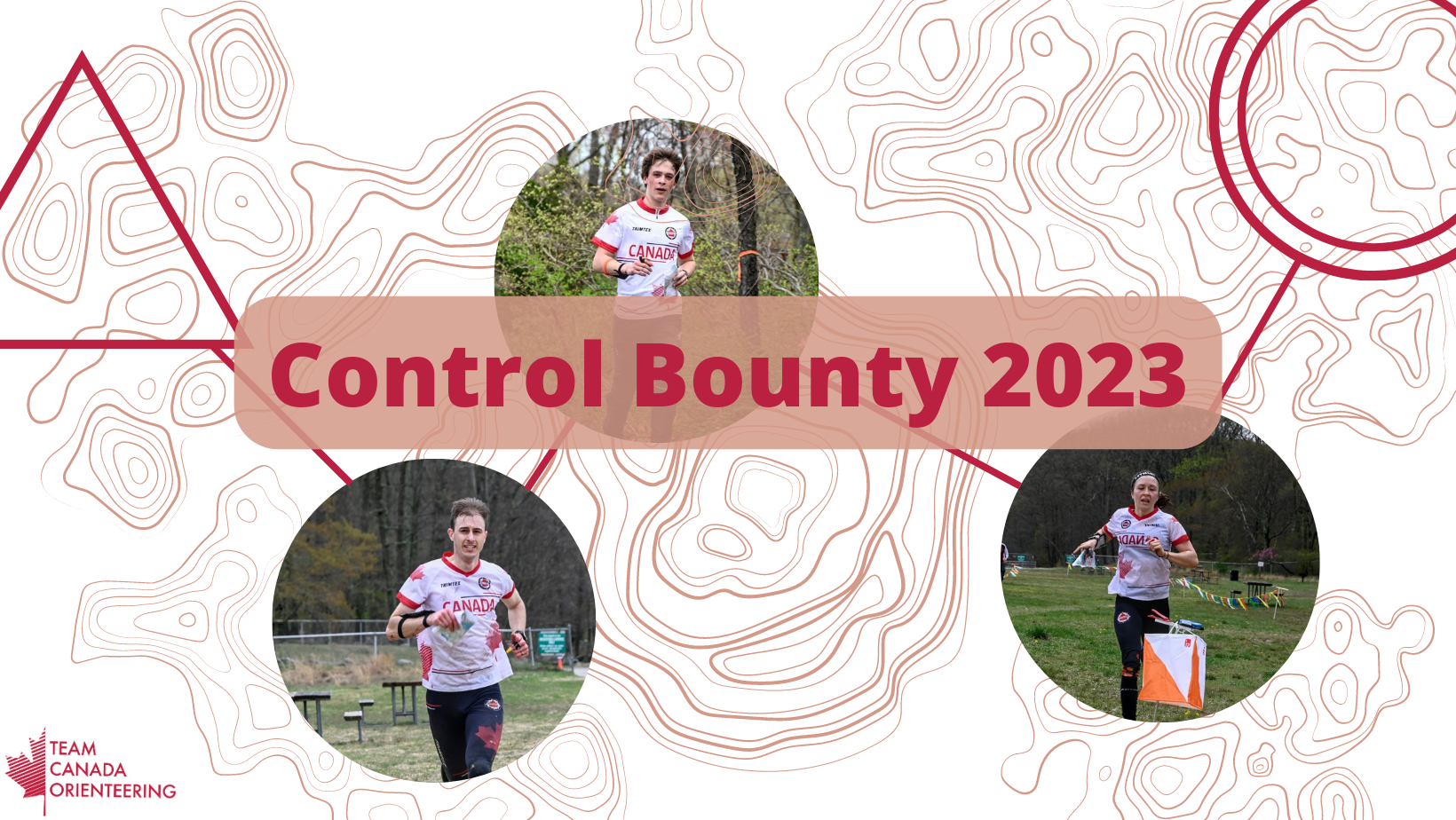 What is Control Bounty? The Control Bounty Fundraiser is a fun way to support your Team Canada Athletes through coaching and other support as they travel, train and compete for Canada!
Throughout May, Team Canada athletes will record controls they visit while training or competing.  You can help by making a pledge. Identify an athlete, several, or the whole team.  There are no rules for how you pledge but it should be linked to how many controls athletes visit.  If you want you can set a limit for the amount you will pledge up to - in case one of the athletes goes to way more controls than expected! 
You can be as creative as you want with your pledge! Some examples are
$0.50 per control for all athletes to a max of $100.00
$1.00 for each control up to 100 controls then $2.00 for every control over 100
$5.00 per control on May 17
The square of the number of athletes that visit at least 100 controls in the month. 1 athlete hits that target the team gets $1, 10 hit that target, $100, all 22 hit that target, $484. 
We also encourage you to get out there yourself!  How many controls can you visit?  Can you match the training of one of the athletes? 
We'll confirm your total pledge with you via email at the end of the month and ask you to submit your pledge amount through Orienteering Canada's page on Canada Helps. You'll receive a tax receipt (and our big thanks!) for your donation.