Orienteering Canada Hall of Fame
Colin Kirk (posthumous)
Inducted in 2017 | Order of Orienteering Canada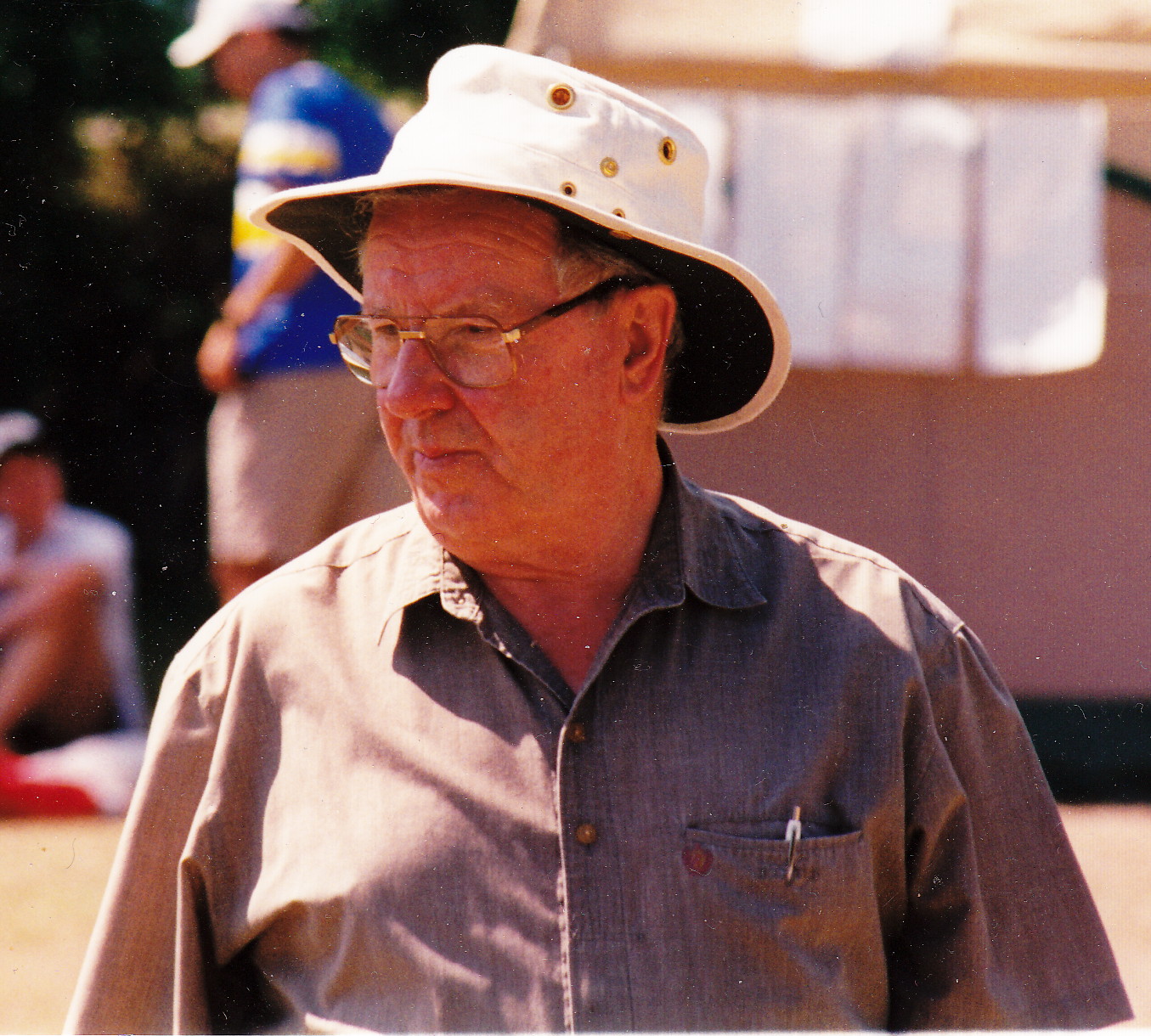 Colin served for many years as Executive Director as well as Past President of Orienteering Canada, was a key figure in building orienteering in Canada.
From Jim Webster:
Probably no one person has had the same impact on the development of orienteering in Canada as Colin.  He was a constant at orienteering events and as a leader and builder for almost 50 years. He always had an orienteering story to tell and had a memory for details that I can only aspire to being anywhere close to achieving.  I'll always remember the board meeting weekends where we worked hard during the day and socialized at night, always under Colin's watchful eye. So long good friend.  We'll see you at the next control.
From Ross Burnett:
I think I first met Colin at some kind of an officials clinic he had come out to teach in about 1978 at Robert Burnaby Park in Vancouver. What I remember most fondly about Colin was his story telling and how animated he would get telling stories about things going on behind the scenes at big orienteering races, or things he and his IOF cronies were up to. He always seemed to be in the know about all the various personalities and always had hilarious anecdotes he enjoyed sharing. He was like a little kid, almost unable to contain himself as he told one of his stories. I also remember that every time I travelled to a World Championships he asked me to bring a bottle of Canadian rye whiskey so that he would have plenty to share with his IOF colleagues.
It always sounds like a cliché to say this, but the other main thing I remember Colin for was his passion for and dedication to the sport and in particular the energy he put into getting juniors out to the events. There have only been a handful over the years who contributed as much time and energy to the development of orienteering in Canada as Colin. I will miss him.
From Gord Hunter:
There is so much I could say about Colin and his contribution to orienteering. So much and it still wouldn't be enough.
As great as Colin was at telling orienteering anecdotes he was also a pretty humorous writer. I remember back in the early 70's looking forward to getting the Quebec orienteering newsletter mostly so that I could read his articles. He sometimes wrote under the double pen name of O'Ree and T. Ring.  He wrote how an Irishman was the first great orienteer. The Irishman's name was Mark O'Polo.  He also wrote how many orienteers of the day got their names from the advice they got from their fathers/coaches. One lad who was told to hold his compass with 'hands bent son' became Hans Bengtsson (of NEOC). Another's coach used to call out 'Michael Don't run orf' the map (Michael Dorendorf). I can't remember if Don Budge was often told to stand still but it would fit with Colin's sense of humour.
In those carefree days Colin also hosted what must have been the most fun orienteering meet of the year, the Colin Kirk Invitational. Beer wine, screwdrivers and probably other concoctions were placed at several controls. Parties would form at these controls. Orienteers needed not only designated drivers to get home; they needed designated navigators to find their way out of the woods.
As much as Colin enjoyed the fun part of our sport he also had tremendous drive, pulling and pushing us to put on events suitable for the international stage like O'Ring Quebec in 1976 and the Canadian 6-Days two years later. A lasting legacy is that at Colin's urging much of the profits of these events went to a trust fund for the development of Quebec orienteering. Map projects and athlete support have benefited from this fund.
From Pippa McNeil:
Colin was a consummate story teller. Whether he shared tales of practising dentistry in Newfoundland, eating slabs of porridge from a drawer as a child in Scotland, or stealing cows at IOF conferences, he always left his audience in stitches. But what amazes me was his ability to relate to teenagers and to willingly spend countless weekends and weeks carting a van load of juniors to events. As my sister so beautifully noted: "He always called me sunshine, even if I was a moody miserable teenager". He was game for any and all of our antics… whipping down the Brandon water slides or donning full Snow White regalia for a night O event, where his Snow White was accompanied by 6 Demented Dwarves. He was my cheerleader – he believed in me when I couldn't do that myself. I still have a letter he entitled "Colin's Ten Step Recipe for Improved Performance", which he wrote to me when I travelled, nervous and overwhelmed, to my first JWOC. It is full of solid advice and ends with "Enjoy yourself. Remember it takes 76 muscles to frown and only 18 to smile – so smile".
From Charlie and Diane Fox:
We first met Colin in the mid 1970's. At our first meeting the thing that immediately struck you about Colin was his smile and his sense of humour. A true gentleman, a builder of the sport and a man of high ethical standards. It was through his efforts the sport of Orienteering grew in those early years. They were great years, the events the many Board meetings and the socializing afterwards will never be forgotten. Colin truly was one of the many characters that defined the sport in the early days and he worked tirelessly to get the deserved recognition for the sport of orienteering as a national sport body. He was well known on the international stage as well and truly carved a niche for Canada on the world stage.
View all the Hall of Fame Inductees