Orienteering Canada Hall of Fame
Adrian Zissos (posthumous)
Inducted in 2020 | Order of Orienteering Canada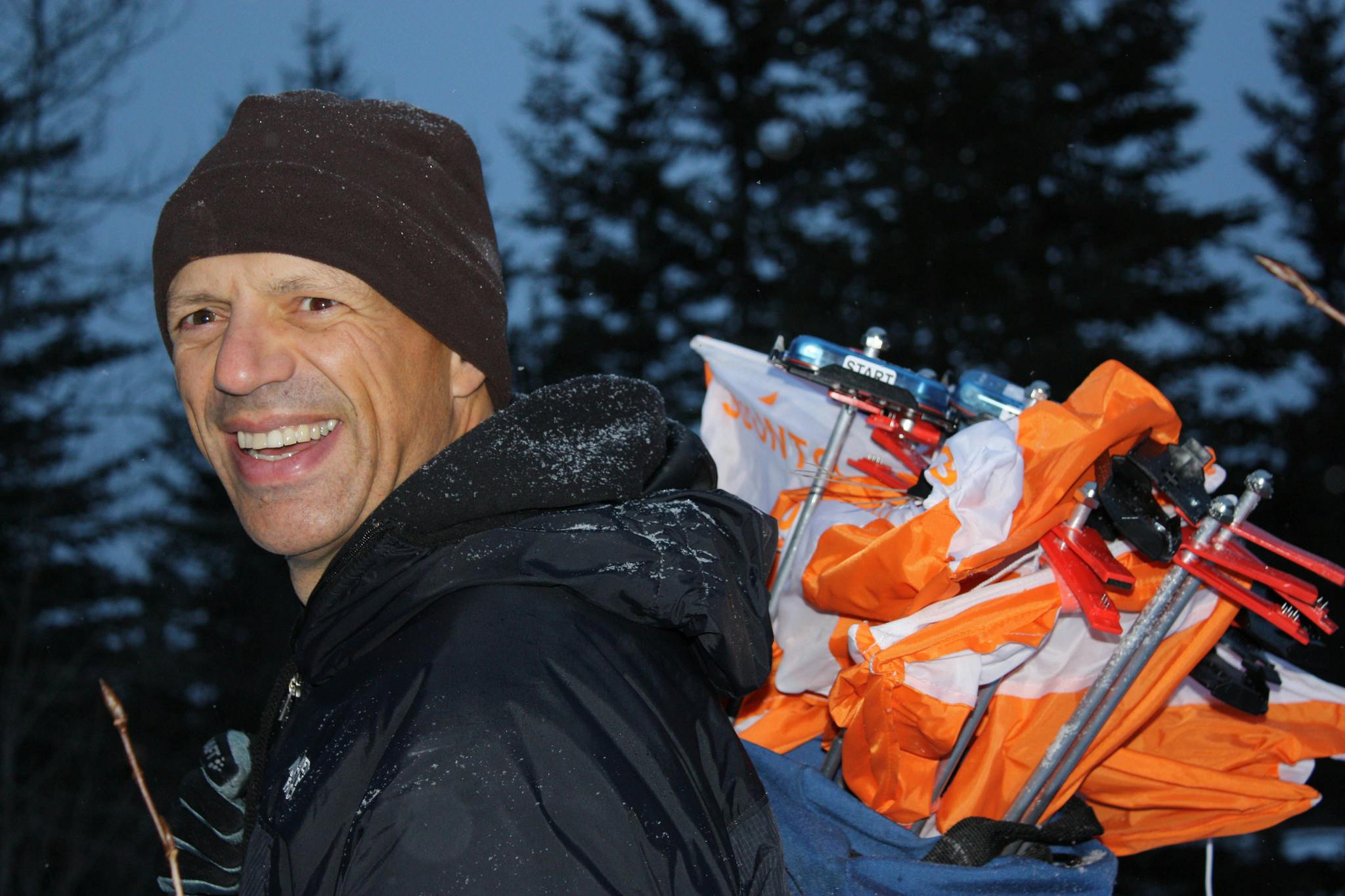 Adrian's legacy in the sport of orienteering is profound and wide-ranging and has changed the face of Canadian orienteering. Adrian tried orienteering for the first time in the mid 80s, got hooked, starting volunteering with the 1990 World Cup in Alberta and subsequently went on to organize hundreds of orienteering events, from local training events to major international events. He viewed major events as a key way to galvanize clubs, create shared goals, encourage teamwork and train officials. Adrian created the "barebones" orienteering concept of simpler orienteering events, packed full of fun. He organized 19 Barebones Orienteering Festivals over the years. Adrian's leadership led to the Asia Pacific Orienteering Championships coming to Canada in 2002. Adrian was involved in many Canadian Orienteering Championships since the mid 2000s – in roles ranging through controller, course planner, event director, announcer, conference speaker, and more.  Adrian had the highest level of orienteering officiating; as an IOF Senior Event Advisor he officiated at many events in Canada and the US. Adrian's favorite volunteer job was course planning and he mentored many officials over the years. He also relished the challenge of helping to develop orienteering in new areas in Canada.
As a promoter and mentor, Adrian excelled at helping newcomers to orienteering feel welcome and connected. Adrian mentored (via coaching and encouragement) many athletes along their orienteering pathway, including athletes who competed at WOC and JWOC. He organized several high level orienteers to come to Canada to coach and lecture. Adrian wrote many articles about various orienteering ideas and new ways to do things. As a skilled photographer Adrian was able to provide superb photos for promoting the sport and events; and as an added bonus he made presentations on orienteering photography, encouraging others to take better orienteering photos.
As an administrator, Adrian was involved from the club to international levels. He was President of Foothills Orienteering, was on the Board of Orienteering Alberta, was a member of many Orienteering Canada committees, most notably the High Performance Committee. In addition Adrian sat on a number of technical committees of the International Orienteering Federation and presented at several IOF conferences. Adrian was the leader behind SOGO Adventure Running, Calgary's successful junior program that gets 1000s of kids orienteering each year.
Adrian's overwhelming strengths in orienteering environments were embedded in his personality – conscientious, attentive to detail, kind, supportive, focus on the positive side of things, and his genuine desire to improve orienteering events, publicity and "the experience" for participants and officials. Overarching everything, his enthusiasm and leadership directly affected countless orienteering volunteers in and beyond Alberta & Canada – he inspired so many people to strive for higher club goals than they would have chosen without his encouragement.
View all the Hall of Fame Inductees